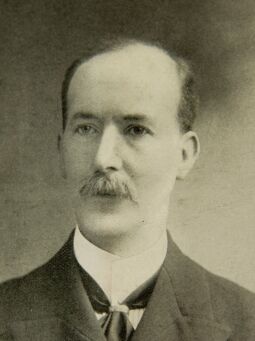 The Rev Lewis Jenkin Jones (born c.1858) was a Unitarian minister and Labour activist.
Born in Dowlais, Glamorganshire, by the age of 13 he was working as a coal miner in Mountain Ash.
The minister in change of Plumstead Mission, he served two terms as Mayor of Woolwich in 1903-1905.
Labour Progressive Party 1904-7, Woolwich Member of the London County Council elected 1904.
Mention here [1]